Scuba Diving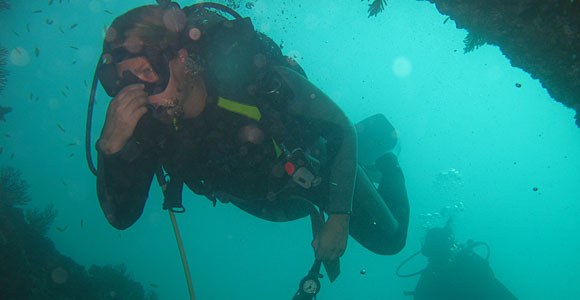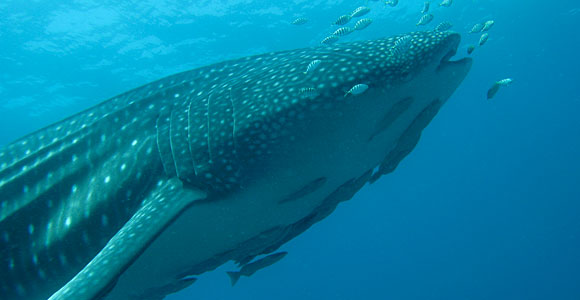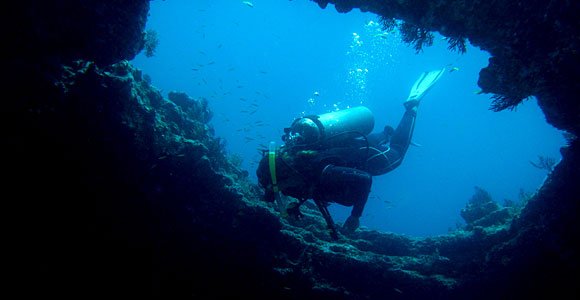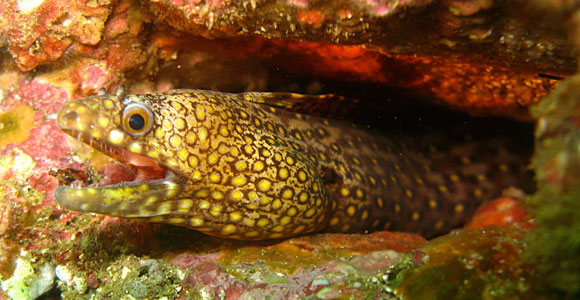 As staff, we are at your service to ensure that you have a safe and funny encounter with our world underwater. All of our dives are set up according to diver request along with recommendations from our boat captains and dive masters. Our combined years of experience diving this area gives us the ability to choose optimum dive conditions among our reefs. This explains why so many divers keep coming back to Deep Blue Dive Center.
Dive Conditions:
Dive conditions in Puerto Escondido vary greatly from season to season.
In the months May to November you can expect to find very warm water and nice visibility, although the dives can be a little challenging due to the big swell that can arrive in those months.
September and October are generally the worst months for diving in this area.
From November onward temperature starts to get cooler and during winter time you will find the coldest water, with temperatures around 22/24 C – 72/75 F.
Beside the coldest water, this season is surely the most exciting for diving in Puerto Escondido because of the migration of the humpback whale and the presence of giant manta rays, and with a little bit of luck, whale sharks. Almost all the dive sites are volcanic rock formations, with big stones and walls.
Generally in the shallower areas there are different kinds of corrals, where you can find a huge variety of tropical fish such as butterfly fish, angel fish, trigger, parrots, different kinds of moray eels, puffers, stone fish, groupers, and many others.
At least three different kinds of turtles are very common in the area as well as spotted eagle rays, stingrays and cow tail stingrays.
Visibility is probably the most difficult thing to predict. Depending on the direction of the currents, we might have good or bad visibility and the conditions can easily change in just one day. Even though it is exactly that when the visibility gets worse, because of the big amount of plankton, that we then had the best dives.